Open Source Development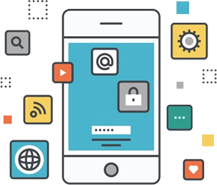 At Gensofts, we are proficient in delivering quality driven and fully customized open source development services that aim at reducing your business's overall development costs and provides web applications with great user interface and advanced features.
Open Source Development at Gensofts:
Our open source development team leverages open source technologies like LAMP architecture to develop and deploy tailor made open source solutions for business. With our cutting edge open source application development, we help you enhance your website performance and deliverability. Our open source development offers the following:
Joomla Web Development
WordPress Web Development
Drupal Web Development
Magento ecommerce Development
Zencart Development
PHP Development
ROR Development
Cutting Edge Open Source Solutions:
Gensofts is one of the premium solution providers of Open Source based projects. Harnessing many years of hard-core web IT industry experience, our web development team technocrats has achieved remarkable reputation and accolades for creating customized, open source web applications using advance Open platforms such as Drupal, PHP, Joomla, WordPress, and SilverStripe.
Our seasoned web developers and proven web development strategies have helped us to emerge leaders in the Open Source development genre.
Why Gensofts for Open Source Development:
We have a dedicated team of open source developers who provides expert guidance in open source development. They have a goal to ensure that the client must receive latest and highly advanced web solutions on time and within their budget.
Open source customization
Theme Design for Open Source CMS
Open source customization
Open source development and cloud integration
Plug-in addition and module integration
No one has the knowledge of LAMP solution Stack (Linux OS, Apache Web Server, MYSQL database and PHP based programming language) like we have.
Open Source Developers at Work:
Using these popularly known open source development tools and technologies, our developers develop and deploy a scalable, cost effective and stable solution.
Client-centric approach
UX-focused development model
State-of- the-art infrastructure
Global presence
Gensofts aim to help small, medium and enterprise grade businesses with cutting solutions to help them maximize their return on software investment by allowing them cost cutting.
Connect Now:
Gensofts has developed 400+ reliable, secure, high performance and dynamic open source web applications for our clients across the world. Contact us now if you need to get a web application developed on various open source platforms like PHP, Advanced PHP, Joomla, WordPress and OpenCart.