Responsive Website Designing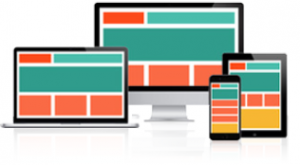 As more and more people are turning towards mobiles for browsing and shopping, marketers have no choice but to create websites that deliver equally excellent and seamless user experience. If you run a business, you must have a website thats responsive and fully optimized for multiple devices.
Responsive Web Design Services:
Gensofts understands the importance of responsive websites. Our team of web designers put together the best of their HTML 5.0 expertise and CSS skills to produce state of the art responsive websites. Our responsive websites are fully
loaded with all the required web elements and ensure:
Better and improved user experience
Obtain Higher Conversion Rates
Attract mobile customers
Considerable reduction in designing cost
Single website for different screen size and resolution
At Gensofts, we aim at delivering responsive websites that are visually appealing and are designed using interactive responsive prototypes. Whether youre a startup or an enterprise, we help you have some best-in-class and pixel-perfect responsive websites that run flawlessly on any device.
Why Responsive Website?
Digital world has evolved with increasing use of Mobile Phones, Tablets, Laptops and iPads for browsing and shopping. This is why you need to have a website that is easily accessible across different devices. Failing to The have a mobile friendly website may hit website rankings and tank traffic.
Key benefits of having a responsive website are following:
They run equally well across multiple devices
They are easy to navigate and read
They save time and money o
A Single URL to optimize for SEO purpose.
Same CMS based management for Desktop and mobile
Google recommends responsive websites
Since responsive websites are mobile friendly, they deliver better and improved user experience and help marketers to achieve higher conversion rates. You must go with responsive websites to attract mobile customers and reduce the designing cost.
How we design responsive websites?
We have a team of experienced web designers who analyze your business needs before starting the prototype. Our team has superb knowledge of latest and popular responsive design technologies such as HTML 5, Foundation 5, CSS and Bootstrap 3 etc. We can easily upgrade your existing website to a responsive web site thats fully and every element in place.